Vice City - Dreams in the Sun
Welcome back to 1986 where it's always fun in the sun down in Vice City home of powerful men, beautiful women and miles of bright sandy beaches. Prefect place to do some mayhem if I do say so myself!
The sights of Vice City are as varied as the people who live there (or vacation there for that matter).
Ocean Beach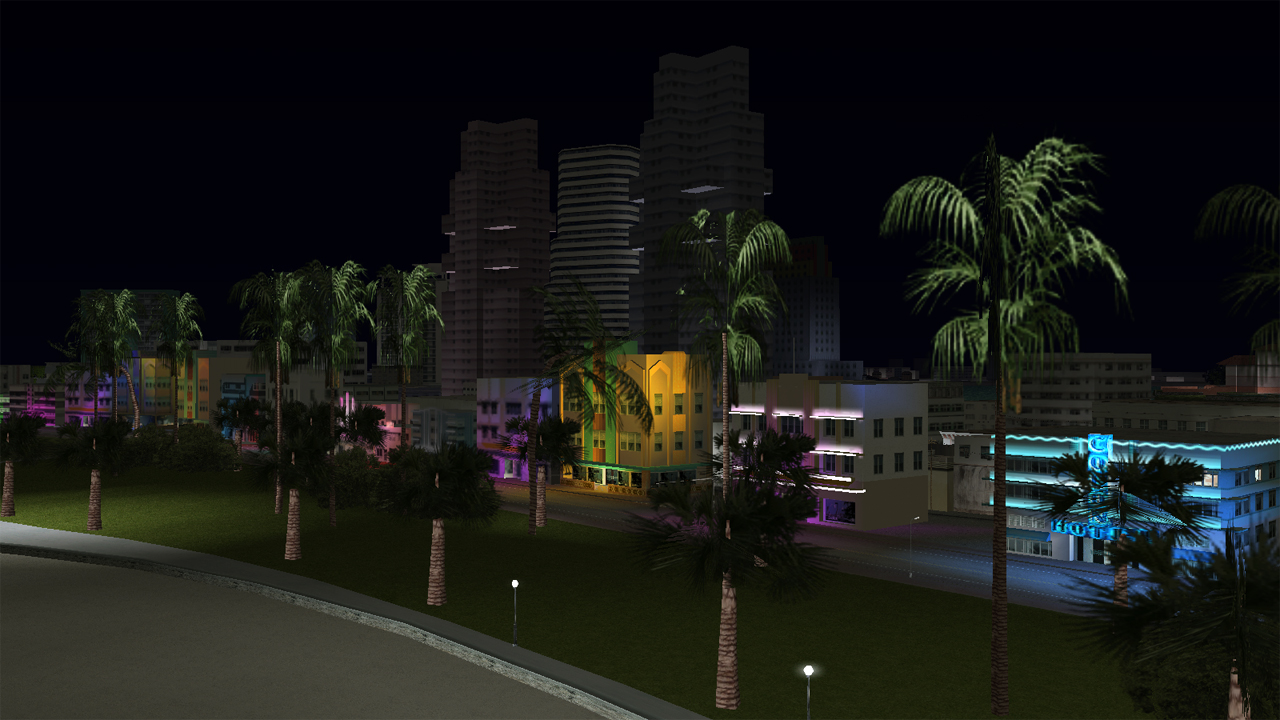 For the average tourist in Vice City this is where you hang your hat. Home to the city marina, the Washington Mall, and of course the famous neon lit art deco hotels on Ocean Blvd.
Also check out:
Colonel Cortez' Yacht
The Lighthouse
The Pole Position
Rafael's Clothing
The Ocean View Hotel
Washington Beach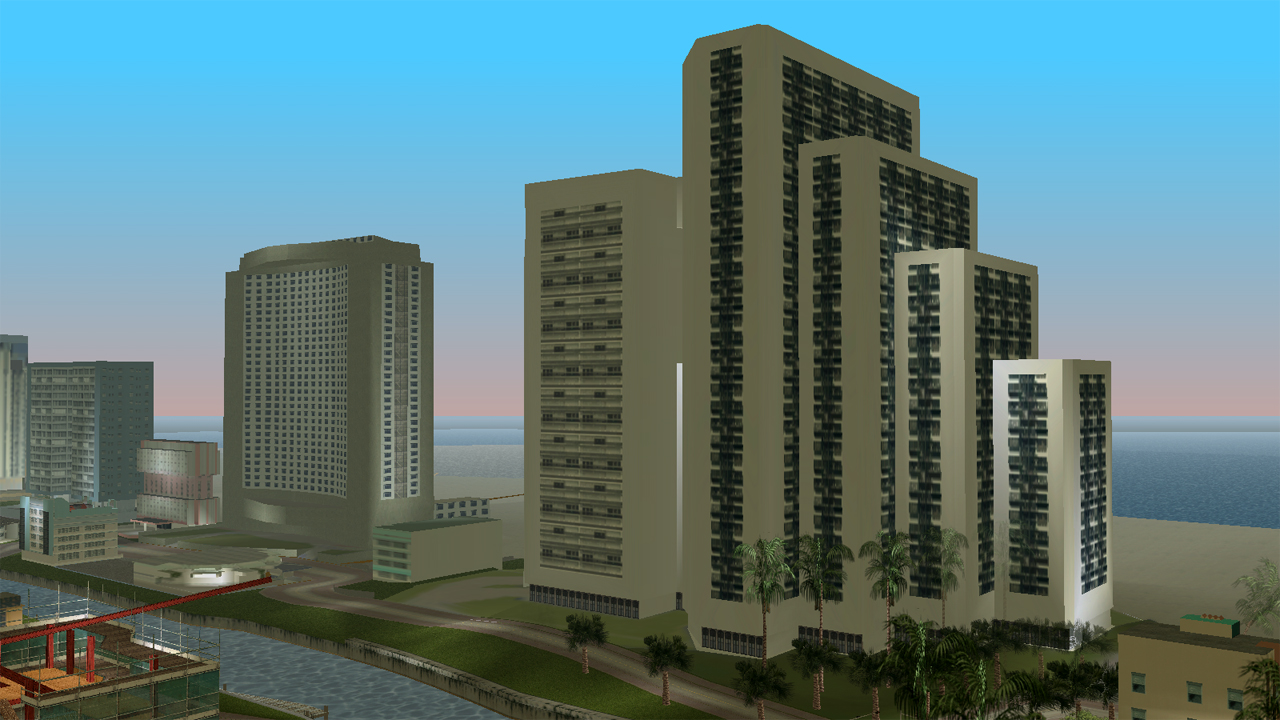 The middle ground of the West Island's tourist trap. It's larger hotels draw in more guests to the sandy beaches but it's also known for it's businesses too, like K. Rosenberg & Co. Lawyers. Though some say Mr. Rosenberg isn't all that great of a lawyer.
Also check out:
DBP Security
The Pelican Hotel
Leaf Links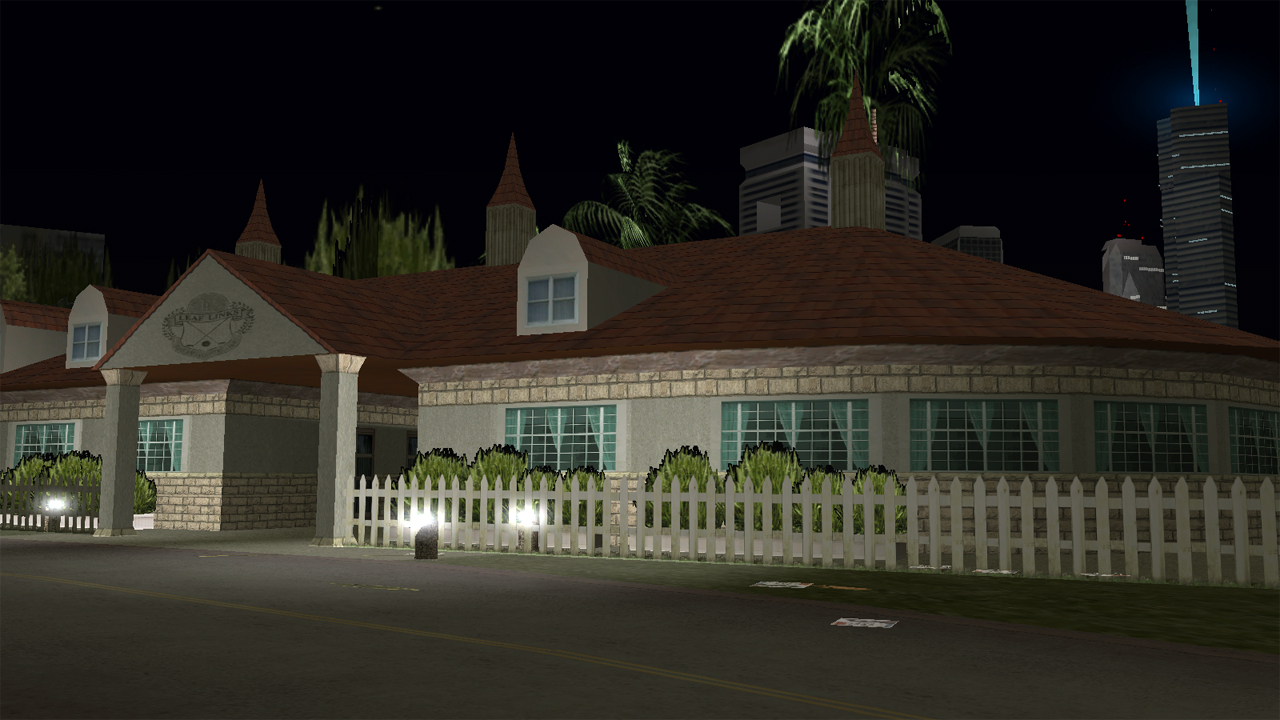 You know what's a great way to relax after a long day of tanning on the beach or smuggling drugs into the country? A nice game of golf at the Leaf Links Golf Club. All your cares seem to drift away when you smack a small white ball with your club and bean an old retired Jewish guy from Liberty City in the head.
Fore!
Also check out:
The back nine
I'm not kidding. It's murder!
Vice Point
As the more residential section of the West Island Vice Point has more things for the locals, as well as the tourists, to do. You can throw away your money on new Gash clothes at the North Point Mall, or you can dance the night away at the ultra-trendy Malibu Club!
Also check out:
El Swanko Casa
JockSport Clothing
Links View Heights
Prawn Island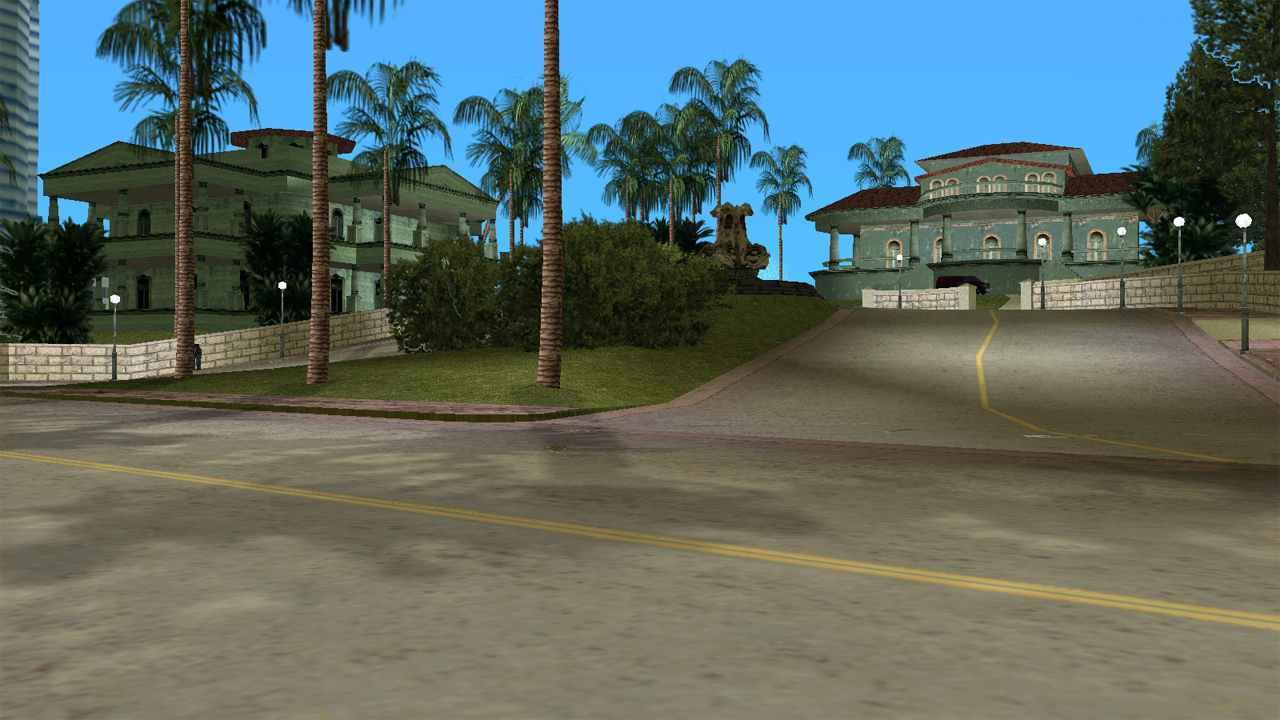 Once upon a time Prawn Island was home to Vice City's upper crust, but sadly those days are long gone. Their abandoned mansions sit there rotting and covered in gang graffiti. Good thing, at least, that the Streetwannabes suck as a gang.
Also check out:
Starfish Island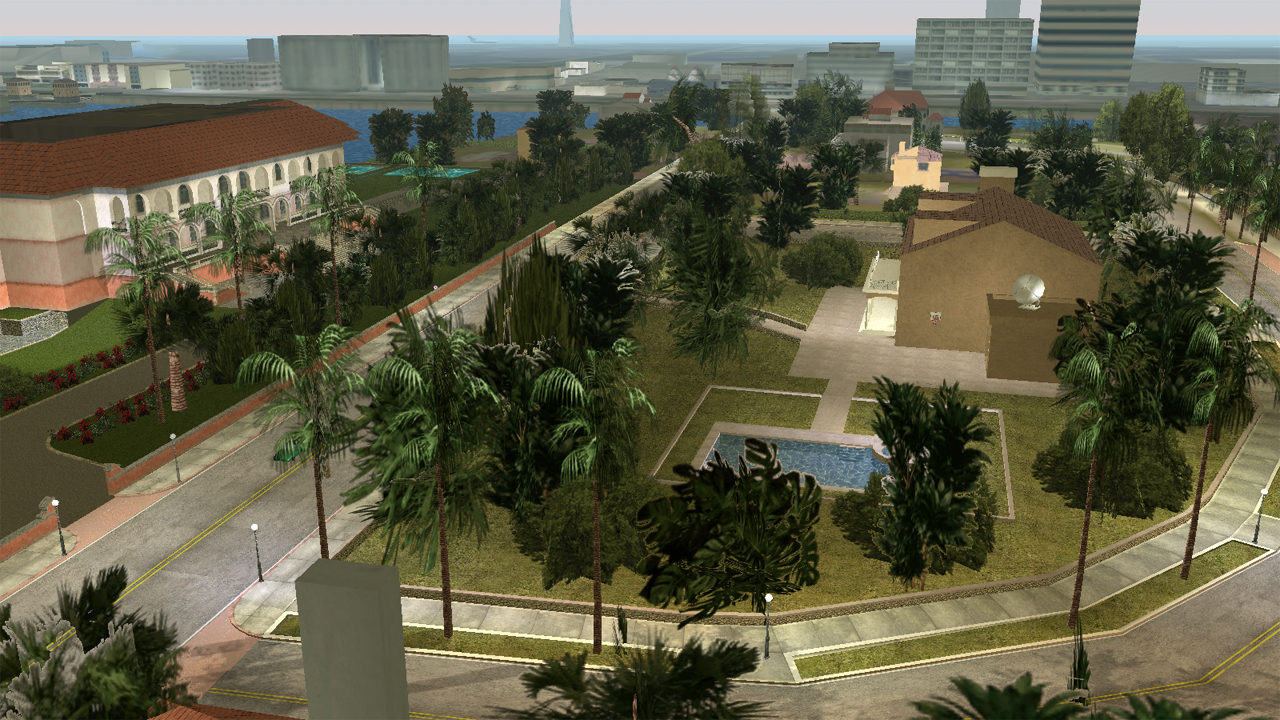 Anyone who's anyone lives on Starfish Island. The well-to-do yuppies and insanely rich coke barons alike. A great place to visit, but unless you have cash don't expect to be moving in.
Also check out:
Downtown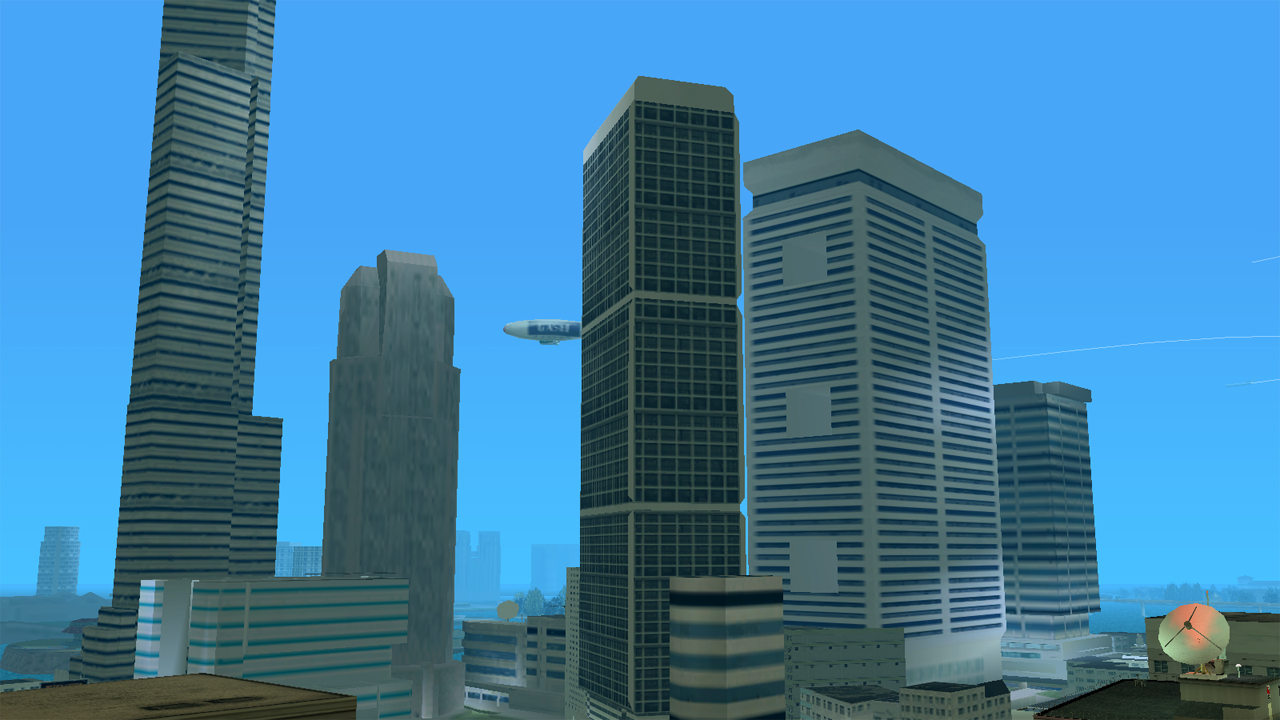 Downtown Vice City is vastly different from almost every other neighborhood in the whole city. It's towering skyscrapers can be seen from all over the city, and the massively huge Hyman Memorial Stadium draws in people from all over the country to watch concerts and races.
Also check out:
Big Bill's Bowls
The Greasy Chopper
Howlin' Pete's Emporium
Hyman Condo
JockSport Clothing
Mars Café
Tacopalypse
V-Rock Studios
Little Haiti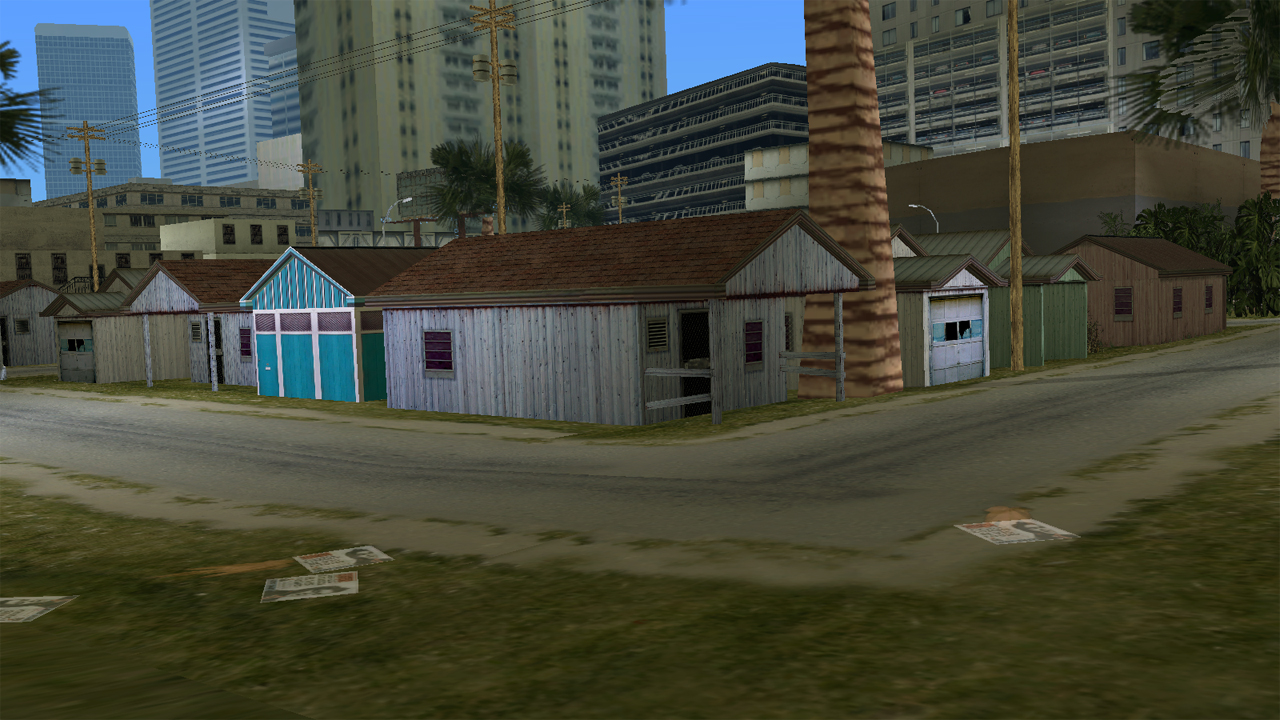 One of the poorest areas in Vice City Little Haiti is home to, of course, Haitian immigrants to the United States. The neighborhood is ruled by the iron fist of Auntie Paulet, leader of the local Haitian Gang.
Also check out:
Café Under The Tree
The City Scrap Yard
Kaufman Cabs
Phil Cassidy's Trailer
Rough & Ready Streetwear
Ryton Aid
Little Havana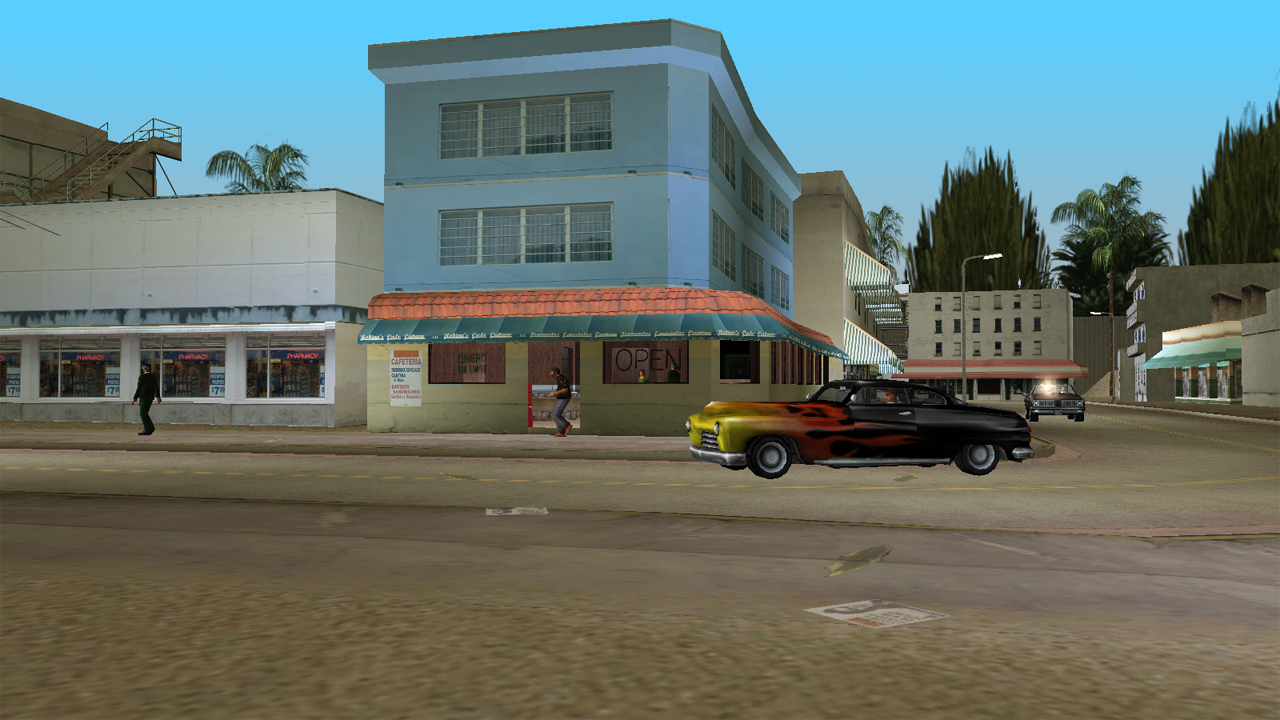 Vice City's Little Havana is home to the world's largest population of Cubans outside of Cuba itself. After the communist takeover of Cuba in the early '60s Cuban refugees flooded Florida looking for freedom...and they
still
haven't left.
Also check out:
Café Robina
Cherry Poppers Ice Cream
Little Havana Streetwear
Sunshine Autos
Vice Port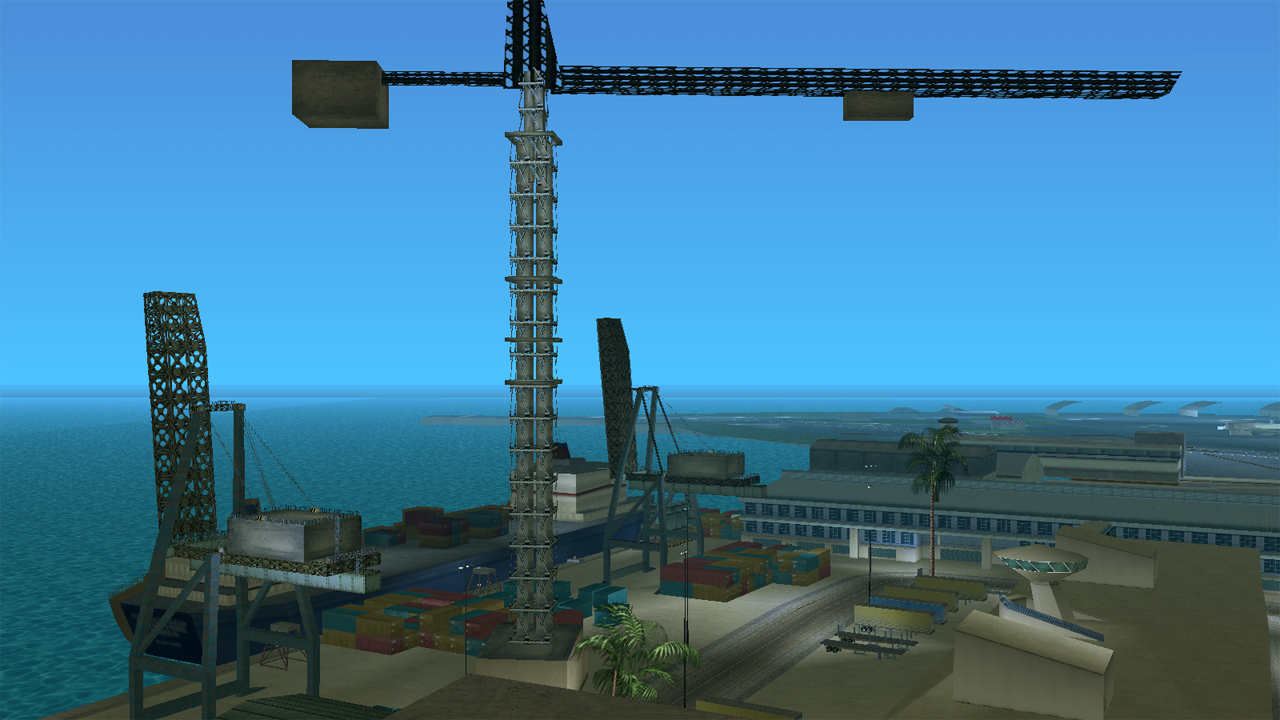 For many legal, and most not-so-legal, imports their first step into America is though Vice Port. It's busy docks take in millions of pounds of cargo each year.
Also check out:
8-Ball's Bomb Shop
The Vice City Port Authority
Escobar International Airport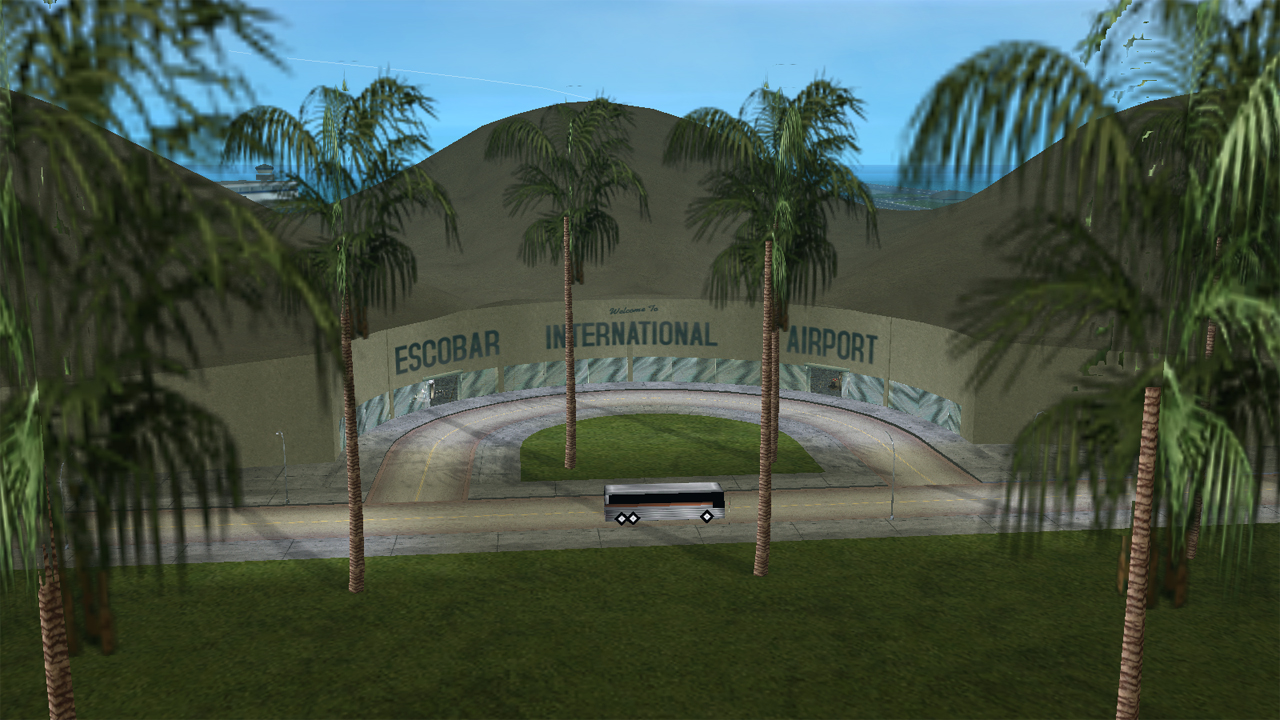 The way into town for the millions of tourists that visit Vice City each year is Escobar International. Served by all of the nation's major Air Lines it is considered one of the busiest airports in the country. Now if only people would stop stealing the helicopters!
Also check out:
Fort Baxter Air Base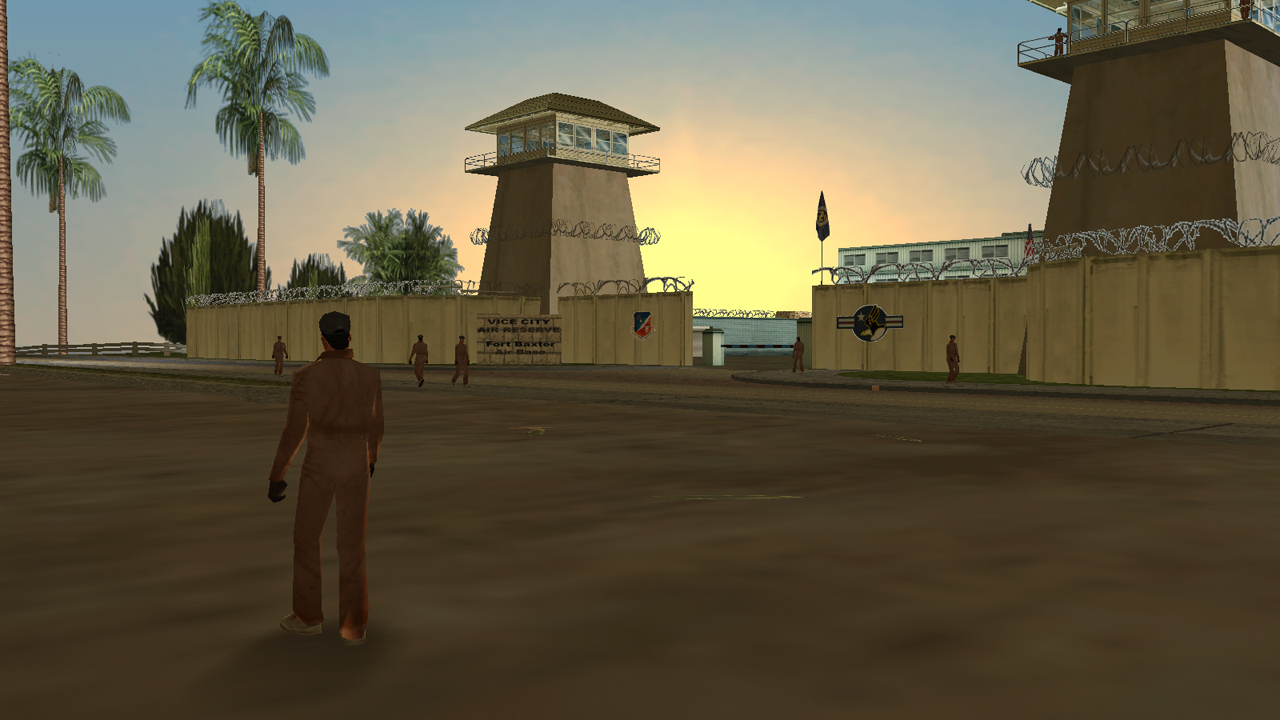 Uncle Sam's home in Vice City is down at the air base. Here to protect the Vice City Metropolitan Area from commie scum, or the occasional crazed nut running around town with an uzi.
Also check out: